Go back
Watch the ACEEE "Encouraging Home Upgrades and Meeting Climate Goals Through Remote Assessments" Webinar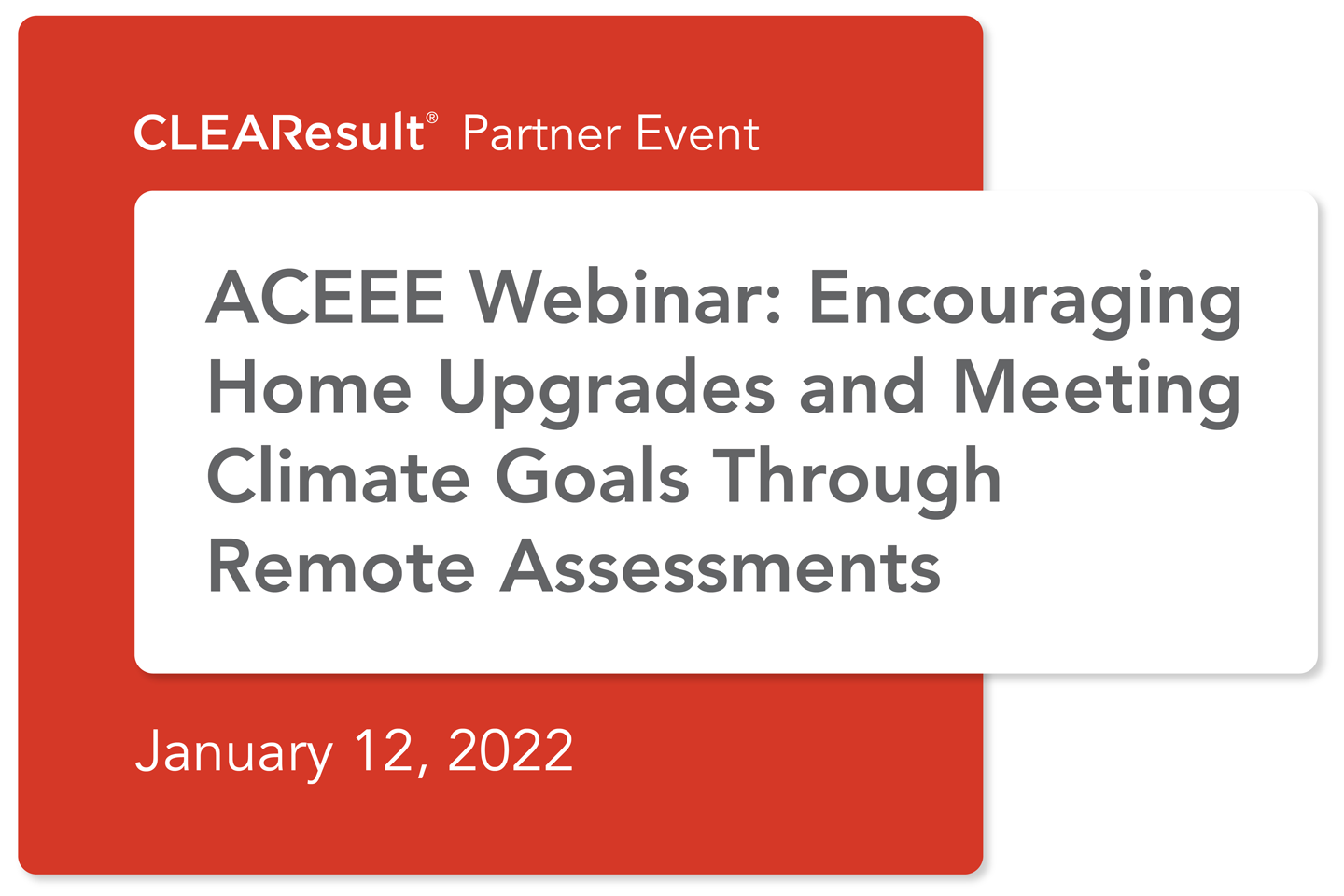 What does behavioral science have to do with energy efficiency? Yesterday, our Residential Portfolio Lead, Seth Little, spoke with moderator Reuven Sussman and ACEEE's Emma Cooper about just that. The group focused their conversation on Virtual Energy Assessments and how better understanding each potential participant's needs can increase engagement, drive additional rebate-eligible upgrades and even combat climate change from the comfort of home. ACEEE also shared a new report based on a survey of in-person and remote assessment participants.
If you missed out on this engaging discussion, you can watch the full recording here
Make sure to check back next week for our first monthly event's blog for even more insights you can use to grow and improve your residential Energy Efficiency programs!
Go back