Train and develop the next generation of energy efficiency experts.
Raise the community's confidence in your programs as well as improve your environmental impact by becoming a trusted resource in energy efficiency know-how. We make it easy to offer engaging on-demand trainings, do-it-yourself tips, weatherization best practices, home efficiency info and more.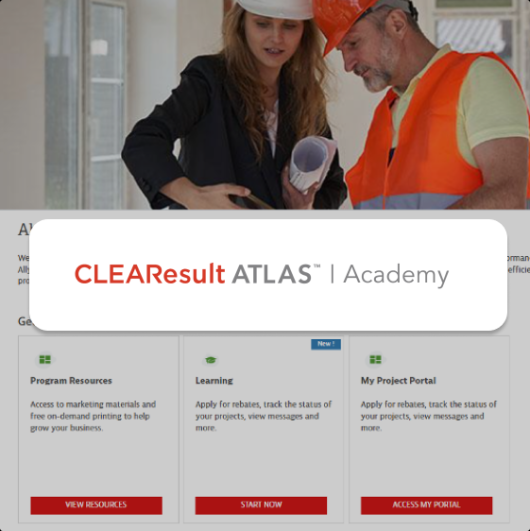 Key features and benefits
Continuing education credits
Our vast database provides user-friendly training modules on the installation of energy efficiency products as well as higher-level courses about transitioning complex energy systems to cleaner alternatives. We also offer continuing education credits for individuals earning BPI or RESNET certifications.
Full or partial white label options
Create a fully branded portal or an e-catalog on clearesult.com— it's all up to the customer's desired level of integration. Administrators can also assign mandatory courses and track an individual's progress, providing deeper insights into the strengths and weaknesses of their workforce.
Expert-led curriculum
Our library is developed by a team of seasoned instructional designers and subject matter experts who've been training energy efficiency and weatherization professionals for twenty years.
Examples of our online energy efficiency courses include:
Home/Virtual energy assessments
Water-saving device installation
Direct install and weatherization
Electric vehicle introductions
Request a CLEAResult ATLAS™ Academy demo
Please provide your contact information below and we'll get back to you shortly.