Go back
Watch our full Emphasizing DEI in Energy webinar replay.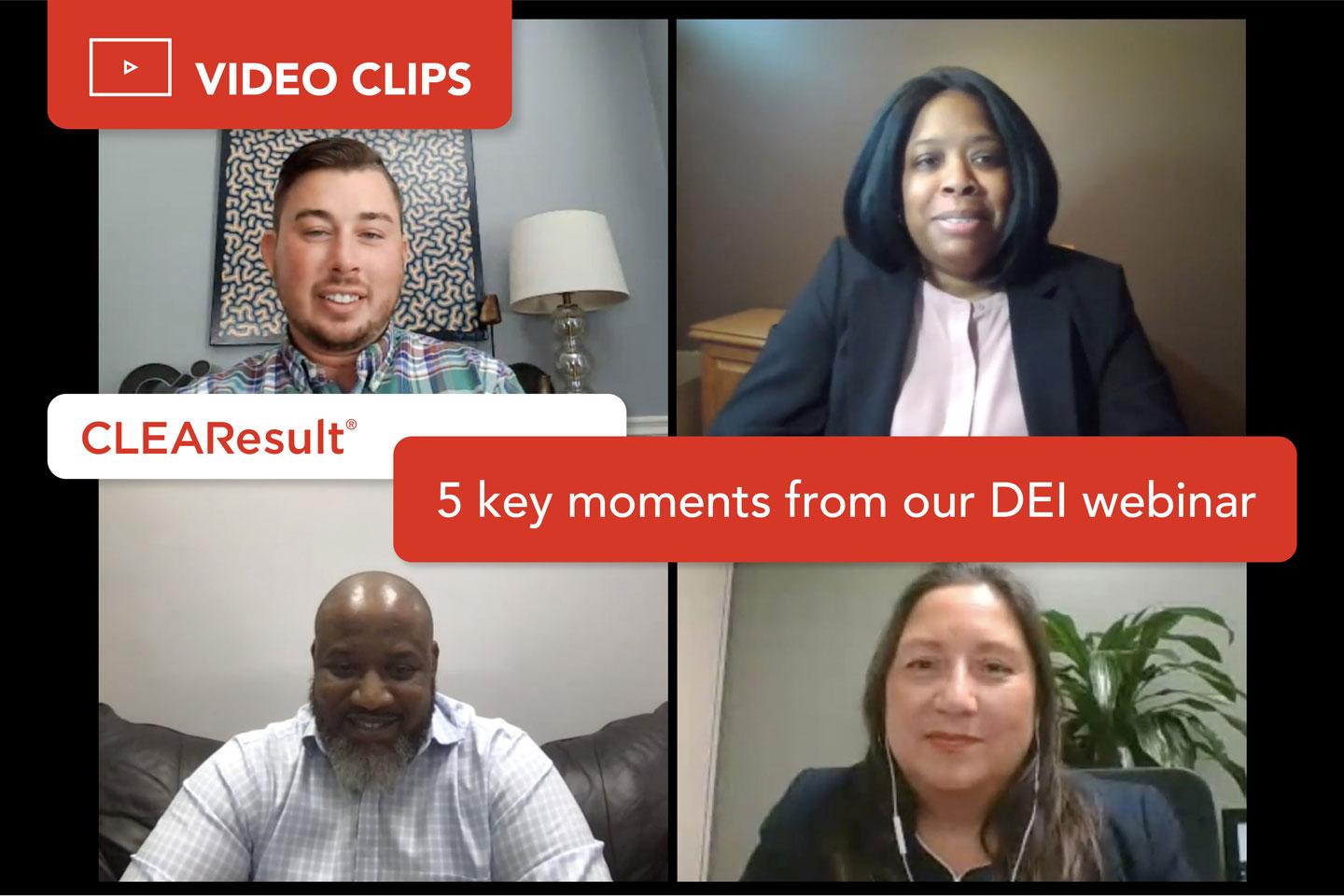 In CLEAResult's February 2022 webinar, Emphasizing DEI in Energy, our Partner Diversity Regional Lead, Andrenika Whisenton led a lively and detailed discussion on how to improve Diversity, Equity and Inclusion in energy efficiency programs across the U.S. and Canada. She was joined by leaders from around the industry to review research, breakdown myths and talk through strategies that energy program managers, businesses and other community leaders can start implementing today.
Keep the conversation going by sending us your feedback or sharing this webinar with your friends and colleagues!
Presenters included:
Andrenika Whisenton
Partner Diversity Regional Lead
CLEAResult
Sylvester Johnson
Director, Supplier Diversity
CLEAResult
Nathan Shannon
President & CEO
Smart Energy Consumer Collaborative
Monica Martinez
Principal & Chief Policy Development Strategist
Ruben Strategy Group
Go back