Realize your decarbonization goals faster with energy-saving incentives.
Working with us ensures results and peace of mind at every step. Our carbon consultants understand how to tap into your organization's specific efficiency incentive and rebate opportunities from start to finish. In fact, streamlining the entire process is what we do best. Your personal Account Manager will act as a single point of contact from project identification and application submittal to incentive payout.

Tired of tedious paperwork? We can use a Letter of Authorization (LOA) to sign applications on your behalf. Trust our twenty years of energy efficiency expertise to get the job done right. We'll make sure all forms are properly completed to avoid any delays.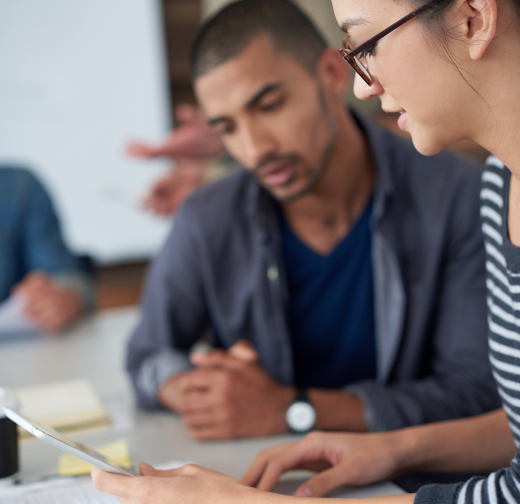 How we help clients access energy efficiency rebates:
1. Project identification
We conduct audits to identify project opportunities that the client wants to pursue.
2. Incentive Research
We research available incentives (utility, federal, state, local) and their requirements based on the list of projects. These projects are then prioritized based on available utility incentives and ROI.
3. Application submittal
We perform the necessary energy engineering modeling and calculations in addition to submitting the incentive applications and supporting documentation.
4. Incentive/Rebate payment
We submit final project invoices/paperwork needed to process the application and receive the incentive payment on behalf of the client, keeping the agreed upon percentage. The remaining incentive funds are distributed to the client.
Incentive solutions for every scenario.
Clients come to us with the expectation of uncovering significant energy savings. Our carbon consultants consistently deliver above and beyond via a variety of solutions that allow for superior customization. For instance, our pay-for-performance compensation model ensures our goals are aligned with yours, while providing the flexibility to pursue utility incentives with no out-of-pocket cost.
Prescriptive Rebate
Apply for programs where CLEAResult is not the program implementer, the savings per measure are predetermined and engineering modeling is not required
Custom Rebate
Project applications for programs where CLEAResult is not the program implementer and the savings per measure requires engineering modeling.
CLEAResult Program
We rely on each other to be
responsible for our words, actions
and results.
Our carbon consultants are here to help.
Reach out to us today for more information on how we can help your organization access significant energy savings.